What Is MDF Fiberboard
Medium-density fiberboard
Medium-density fiberboard (MDF or MDFB) is an engineered wood product formed by breaking down softwood into wood fibers, often in a defibrator, combining it with wax and resin, and forming panels by applying high temperature and pressure. It is a building material similar in application to plywood but made up of separated fibers, not wood veneers. It is denser than normal particleboard.
MDF is a very dense type of wood made from very small, fiber-like particles. You can see from the pictures above that particleboard has very large particles, much larger than the particles in MDF. MDF is a much higher quality wood.
These pictures are of equal magnification
M.D.F. (Medium Density Fiberboard) Particleboard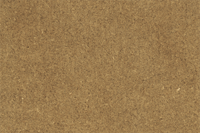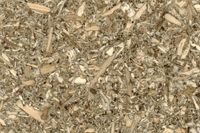 Large-scale production of MDF began in the 1980s. Its name derives from the distinction in densities of fiberboard. MDF typically has a density of 600-800 kg/mł. Particle board is a low-density fiberboardand has a density of 160-450 kg/mł, while high-density fiberboard, has a density of 500-1,450 kg/mł. Similar manufacturing processes are used in making all types of fiberboard.
Moisture resistant are typically green - Fire retardant are typically red - High function for powder lacking
Comparing MDF to Natural Woods:
Pros to MDF:
Less expensive
Generally easier to work with
Is consistent in its strength, and is consistent in its size (width, length)
Engineered wood, also called composite wood, includes a range of derivative wood products which are manufactured by binding together wood strands, particles, fibers, or veneers with adhesives to formcomposite materials. These products are engineered to precise design specifications which are tested to meet national or international standards.
Typically, engineered wood products are made from the same hardwoods and softwoods used to manufacture lumber. Sawmill scraps and other wood waste can be used for engineered wood composed of wood particles or fibers, but whole logs are usually used for veneers, like plywood. Alternatively, it is also possible to manufacture similar engineered cellulosic products from other lignin-containing materials such as rye straw, wheat straw, hemp stalks, or sugar cane residue, in which case they contain no actual wood but rather vegetable fibers.
Characteristics
Engineered wood products are used in a variety of ways, often similarly to solid wood. Engineered wood products are preferred over solid wood in many applications due to a certain comparative advantages:
Because engineered wood is man-made, it can be designed to meet application-specific performance requirements.
Large panels of engineered wood may be constructed from small trees.
Small pieces of wood and wood that has defects can be used in many engineered wood products, especially particle and fiber-based boards.
Engineered wood products are more expensive to produce than solid lumber in terms of time, money, and energy, but enjoy economic advantages when manufactured in large sizes due to the rarity of trees suitable for cutting large solid-wood panels.